3 Steps to Starting a Small Business in The Philippines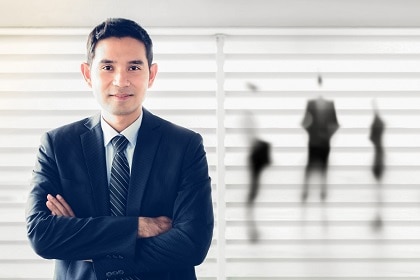 Starting a small business is a goal shared by many business people around the world. The thing is, it is not always easy to get your idea off the ground; expensive office spaces, a lack of time, a lack of finance, and the world is not ready, and the list of excuses goes on. If you want to succeed in business and take that leap, you need first to realise that starting a small business is a 100% accomplishable goal. 99% of all activity in Europe are categorised as SME's, while in the United States, over 50% 0f the population works in a small business setting and small companies have created a whopping 65% of new jobs since 1995.
In the Philippines, small businesses are defined a little differently due to a divergence in size, as well as scale.  More commonly referred to as "small–scale enterprises", SME's in the Philippines make up a massive 99.5% of enterprises throughout the country. As a small business owner, there are many opportunities to start your own business and become part of this growing economy.
Here are three simple steps to starting your small business in the Philippines.
1. Research Your Idea and Make a Business Plan
Once you have an idea for what kind of business you want to start in The Philippines, make sure you research it in detail to find out just how feasible it is. Study the market carefully and outline the strategies you need to implement to connect with your target market.
Get set up with a virtual office at a premium address in Manila and take advantage of having a local address when making enquiries with local providers, agencies and investors. This will give you some real influence and add to your reputation early on making it easier to connect with people on the ground. Once you have your ducks in a row, you can start developing your business plan and begin to secure funding.
2. Determine Your Identity and Register Your Business
Branding is a huge part of any business, and it is crucial you start developing a clear identity early on. Ensure your business name reflects your brand and identifies who you are and what you do. Check to ensure there are a domain and social channels available for your desired name, go ahead, and register your business.
To register your business in the Philippines, you will need to decide whether you will be registering as a corporation, a partnership or as a sole proprietorship. Once you have determined what will be best for you, you must complete four main documents:
SEC Articles of Incorporation
BIR Clearance
Barangay Clearance
Mayors Permit
 3. Launch Your Website and Start Marketing
No matter what type of business you are, starting it is imperative that you have an attractive, easy-to-navigate website to help promote your offerings. Once your site is online, you can begin to market your business. The main areas to focus on for an online business are SEO, social media, content marketing and email marketing.  Consider tapping into the relatively inexpensive local employment market and the massive pool of talent in the Philippines to help you on your way to success.