5 Amazing Benefits of a Serviced Office in The Philippines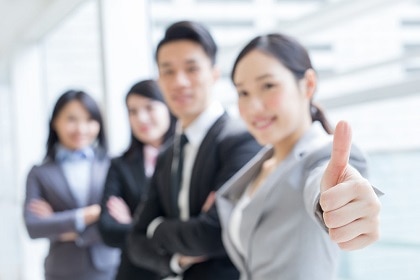 Finding the perfect office in Manila is no easy task. There are so many different variables to take into place when searching for a home for your business that it can often be quite overwhelming, even for a seasoned pro. Whether you are a startup or an established organisation, the same essential elements always come into play; the location, the rent, how long you need to commit for and the setup costs. It would help if you also considered the local workforce, opportunities for expansion and utilities such as high-speed internet, phone and fax services.
When faced with all of these variables and being in a foreign country and culture, a serviced office is an excellent option for SME's looking to set up efficiently and effectively. You do not need to waste time and money dealing with estate agents and brokers who will all promise you the world. Instead, take matters into your own hands and consider a serviced office.
Here are five amazing benefits of choosing a serviced office in The Philippines:
1. Straightforward Transition
With a serviced office, you will experience minimal downtime and minimise interruptions to your business operations. It is necessarily a 'plug and play' solution. Take out all the complications of finding the right space, furnishing it, setting up networks, phone lines and buying office equipment. Instead, walk into a beautiful, fully functioning office, with staff, that is ready when you arrive and get to work.
2. Work with Pre-Trained Professional Staff
As well as walking into an office that is ready to go, you can also have staff that are ready to start immediately. Administrative, secretarial and 24/7 IT staff are trained to the highest degree to help you out with various elements of running your business. You do not need to spend time or money training or recruiting, just get straight down to business.
3. Professional Fittings
If you are coming from a home office setup, you will enjoy the prestige that a fully furnished, professional office can bring. You can hold meetings and be proud of your office space. First impressions are everything, and you need to come across as trustworthy, reliable and above all else professional. A fully furnished office environment gives you that edge over the competition.
4. High-Quality Resources
Facilities such as high-speed internet, telephone and video conferencing facilities will make life at your new office a breeze. Printers, fax machines, copiers and other office equipment would cost you more than you might be willing to spend, but at a serviced office, they are included so that you can proceed with the right foot forward.
5. Prime Location
A prime location in the centre of Manila will make meeting new clients and investors easier than ever. Getting an address for your business in the right part of the city will ensure your clients, both local and overseas, take your business seriously. A great location also gives you a fantastic opportunity to network with like-minded people in the area and your new office building.
Serviced Offices are leading the Way
In the Philippines, serviced offices are the best choice for SME's and start-up businesses. With a low cost of entry, no fixed long-term contracts and state of the art facilities, it is no wonder more, and more companies are opting to choose serviced offices over a more traditional setup. Get your business off to a great start in The Philippines with a serviced office in a prime location in the heart of Manila and reap the rewards as your business goes from strength to strength.