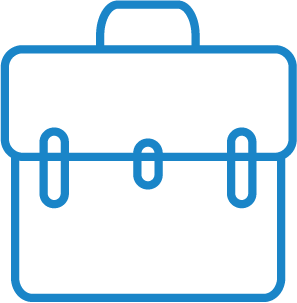 Business & Networking
Business Registration
Servcorp has over 30 years of experience in the provision of Serviced Office and Virtual Office facilities worldwide. We have assisted thousands of clients through the start-up stages of their businesses, and we are proud to have provided office space for hire to newly-formed companies, providing the support and assistance they required during the initial stages.

Here in the Philippines, Servcorp also offers a Philippine Company Formation and Business Registration service.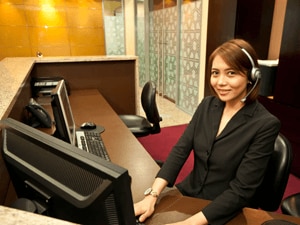 Our one-stop services are available to you in one of the best business addresses in Manila, the prestigious Tower One Ayala Triangle. Here, we are fully equipped to assist you in your Philippine company formation. With Servcorp's solid reputation as the world's finest and most innovative Serviced Office and Virtual Office provider, we are able to help you to register a business in Manila quickly, efficiently and cost effectively.

When forming a company in the Philippines, there are several government agencies that you must register with, and like many other countries, all the requirements for business registration in the Philippines have to be precisely fulfilled to avoid any delays, pitfalls or legal issues once you commence your business operations in the Philippines.

For registering a business in the Philippines as a corporation, a minimum of five people is required (maximum is fifteen people), and the majority of these people must be residents of the Philippines.
Register your chosen business name with the Securities and Exchange Commission (SEC). Once the Articles of Incorporation (AOI) and bye-laws for your company are drafted, you can proceed to open a business bank account with your preferred bank.

While the process of incorporation is underway, companies must open a Treasurer in Trust (TITF) which will be closed on conversion to a regular commercial account after the successful incorporation of your company. This TITF account is the temporary depository of the required paid-up capital of your company (25% of the subscribed capital). Your bank issues a Certificate of Deposit, which is one of the documents for submission to the SEC. SEC registration takes ten to fifteen working days after the submission of the required documentation.

After your business name is registered with the SEC, you must obtain a Taxpayer Identification Number (TIN) and register your book of accounts and apply for authority to print official receipts. Subsequently, Social Security (SSS) and Phil-Health registration procedures have to be completed for obtaining an employer number for the remittance of employees' monthly social security contributions, and health insurance registration respectively. Then, Pag-IBIG Fund registration procedures follow, which are mandatory for all employees under the SSS. Lastly, a Mayor's or Business Permit has to be obtained prior to commencement of trading.

Servcorp can assist you with all the procedures for the incorporation of your business. Our decades of experience and our solid reputation is your guarantee for complete peace of mind when starting a business in the Philippines.