Compare products across the Virtual Office range.
Your benefits

The Virtual Office Package

Address Package
Communications Package
The Membership
Prestigious CBD address mail/courier management

Local phone number dedicated receptionist

Access to boardrooms and meeting rooms worldwide

Optional
Optional

Book meeting facilities & view bills online via 

Servcorp Home– our unique client portal

FREE use of executive coworking lounge worldwide ‡

3 hours/day

1 hours/day

1 day/month

FREE use of private offices outside your city ‡

3 days/mth

Access to Servcorp Onefone (your local phone number on your Smartphone) †

Access to Servcorp Onefax (fax-to-email)†

Unique password Wi-Fi in coworking lounges and private offices †

Networking events and opportunities with 50,000 strong connected Servcorp Community

No security deposit
† Available on a pay-as-you-go basis when you need it
‡ Non-accumulative and subject to availability

What to ask when selecting a Virtual Office provider
Don't be caught out!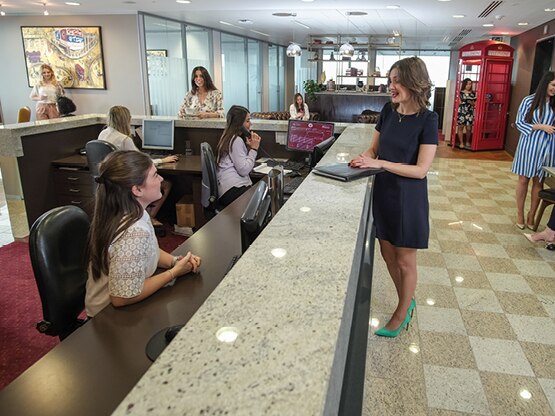 Make sure that you know what you are buying:
How long and how much are you committed for?  Many suppliers lock you in for many months and quote prices for annual contracts, whereas Servcorp's contracts are for as little as one month
Can you try before you buy?  Servcorp provides all of its Virtual Offices for free for the first month, so confident are we that you will appreciate the benefit.
How many locations can you use?  Only a handful of players are in more than one city, let alone are global.
How easily can you change your call answering instructions?
Can you understand your bill, and access it online whenever you want?
Will you be proud to meet your clients in the offices, or worried that they will be unimpressed?
Are there staff on hand to support you as needed, or is the operation bare bones?
Are the coworking spaces productive, or little better than cafes?